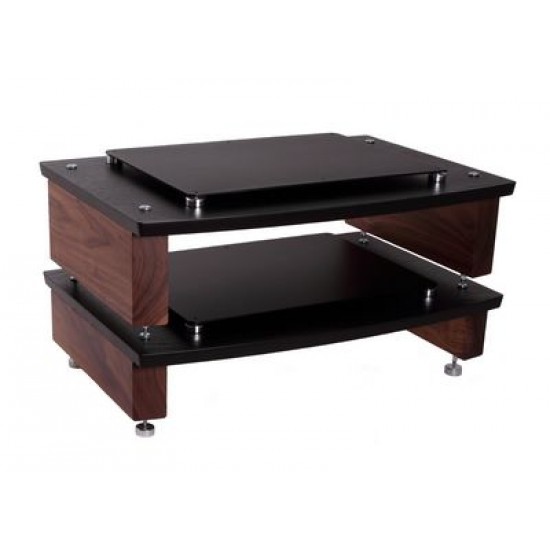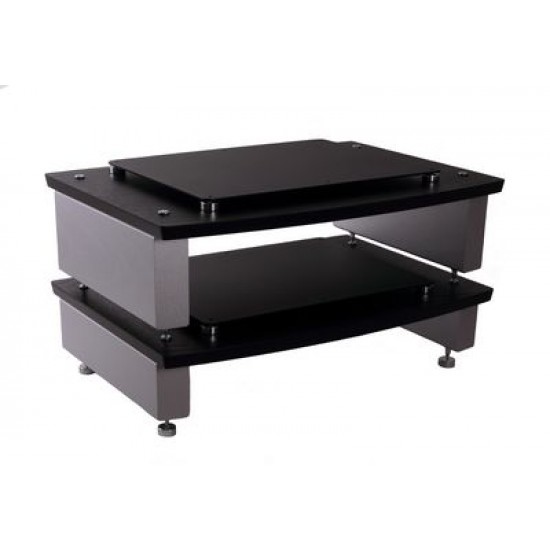 HiFi Furniture Milan 20 Wooden Hi-Fi Add on Shelf
Wooden Add on Shelf HiFi Stands Milan 20 Wooden HiFi Isolation Stand Wooden Hifi Furniture Wooden HiFi Isolation Stand Wooden HiFi isolation Support HiFi Isolation Specialist Furniture Wood HiFi Stand Wood HiFi Table Wood HiFi Support HiFi Isolation Table Performance Enhancing HiFi Furniture Supports Specialist manufacturer Custom Design Wooden HiFi Furniture HiFi Stand HiFi Support HiFi Table Milan 20 HiFi 2 Support Range Design Copyright © to Custom Design (Newcastle) 2020

Custom Designs philosophy is to achieve business through product ingenuity and service success with a social responsibility for environmental friendly practices to every hifi furniture product we design and manufacture.
The Wooden HiFi Stand, Milan 20 Add on shelf, real Oak veneer Isolation Support shelves. The Hifi Furniture Range have been introduced by Custom Design as a result of our customers requests. Customers perceptions of wooden Hi-Fi furniture have changed, design is important, contemporary more than accessory. That is why the totally wooden HiFi Support Milan 20 Add shelf Isolation Support Range have been introduced as a piece of furniture, then with the 34 years of experience and knowledge the details added to enhance the Milan 20 wooden Hi-Fi Add on Shelf Isolation Support Range acoustically to the highest standards without compromise to the design and performance.
All of the wooden Milan 20 Hi-Fi Add on Shelf Isolation Supports are manufactured from solid hardwoods including Oak, Walnut and Ash. All of these hardwoods are harvested from professionally managed, sustainable forests where more trees were planted than harvested in the last 30 years. Please visit our Colour swatch page for more information on the finishes available.
Custom Design sources all cardboard packaging from only PEFC or FSC certified companies. 76% of the cardboard packaging has been manufactured from recycled material and can be 100% recycled.
The 20mm real Oak veneer MDF shelves are manufactured with a discrete front radius and polished edges available in Black finish. The hardwood and shelves can support 30kg per shelf and the discrete radius front edge provides the Milan 20 Support Range with the unique Custom Design distinctive design feature.
The choice of the real Oak veneer and MDF shelves provide a more consistent and higher performance for hifi equipment over the solid hardwood shelf option. No variation in density, no variation in weight or mass, therefore total consistency.
All of the Milan 20 Hi-Fi Add on Shelf Isolation Support Range are supplied with standard spacing of 110mm or 150mm, with the 200mm, 250mm and 350mm shelf spacing are available as an optional extra on request.


H x W x D 150mm x 580mm x 400mm
Real Oak Veneer 20mm shelves - 30kg Maximum weight
Standard Shelf Spacing - 150mm
Shelf Spacing Available - 110mm 150mm 200mm 250mm 350mm
Internal width 480mm
Shelf finish available Black

From the 1st May 2016 Standard Finishes included: White, Oak, Cherry and Black. For Walnut. metallic Silver and Gold there will be an additional premium
HiFi Furniture HiFi Supports HiFi Tables HiFi Stands HiFi Equipment Supports HiFi Equipment Tables HiFi Equipment Stands HiFi Isolation Stands HiFi Isolation Supports HiFi Isolation Table HiFi Isolation Furniture
Speaker Stands Speaker Stand Supports