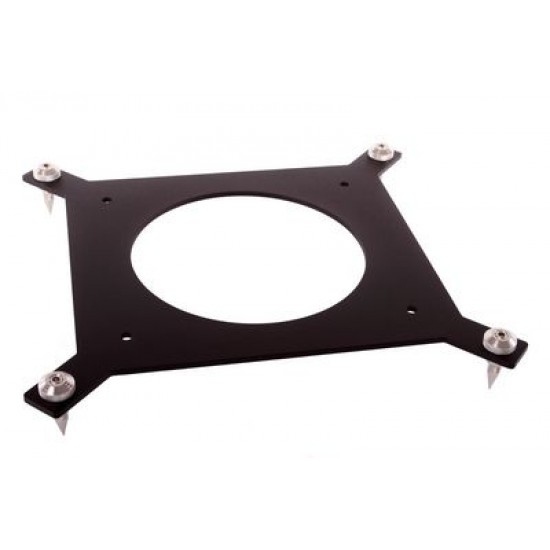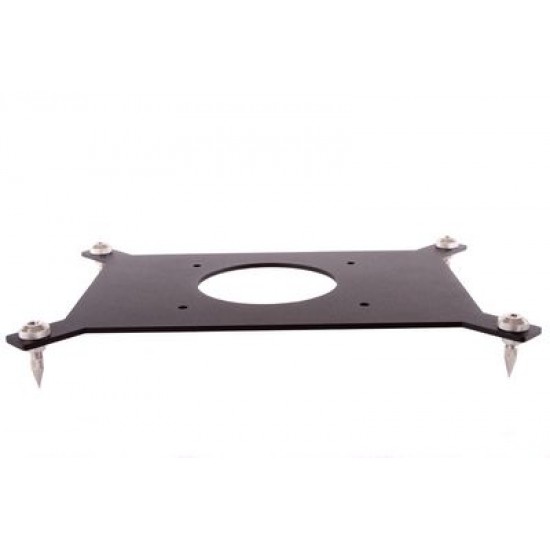 HiFi Isolation Floor Standing Speaker Plinths
Floor Standing Speaker Plinth Support are Design Copyright @ to Custom Design (Newcastle) 2019
The Floor Standing Speaker Plinth Supports are manufactureand and engineered by the craftsman at Custom Design. The hand finished design includes a Black, White or Mercury powder coated finish as the standard. With 4 fixing hole points the Floor Standing Speaker Plinth provides extra stability and good rigidity for floor standing speakers especially when combined with the M8 base isolation spikes, nickle plated or zinc finished both with alen key top fixing adjustability.
Hand polished and hand finished the 4mm steel floor standing speaker plinths reflect the attention to detail and standards of quality that Custom Design provide to all of their customers.
The Floor Standing Speaker Plinth Support are manufactured from 4mm O&P steel but can also be manufactured from 6mm, 8mm, 10mm or 12mm steel if required. The floor standing speaker plinths can also be manufactured from the Custom Design, world renowned, Acoustic Steel providing the resonance absorbing, energy converting polymer which has the ability to transform your speaker performance, with more precision and timing especially to the bass frequency. Please reference the Acoustic Steel page to see how resonance is absorbed by combining Acoustic Steel Top plates, Acoustic Steel Base plates and our Inert Filler on a pair of the multi award winning RS 300 speaker support stands.

Floor Standing Speaker Plinth Custom built to you specification
Optional extra M8 Zinc Plated Allen Key Adjustable Base Isolation Spike
Optional extra M8 Nickle Plated Allen Key Adjustable Base Isolation Spike
Optional extra Solid Aluminium Foor Protectors available in Chrome, Brushed Chrome of Black

Image above: Custom Built Floor Standing Speaker Plinth in Black including optional Nickle Plated Spikes
Speaker Stands, Speaker Stand Supports Designed and Manufactured by Custom Design (All Design Copyright Custom Design 2016)
HiFi Stands HiFi Supports HiFi Table HiFi Furniture HiFi Accessory Speaker Stand Specialist Manufacturer for 33 years